Profile wheels for manual profiling machines
Designed for profiling, sanding and polishing the edges of products made from natural or engineering stone. Used for small-sized profiling machines or with stationary machines with the ability to install small diameter wheels. Wheels allows to make a profiles height of 20 to 40 mm. The construction of wheels (the presence of thrust bearing) can handle the edge without using of a stencil. The kit consists of the set of saws (AFN), №0 - №3 grinding, №4 - №6 polishing. We recommend to use of AFN and №0 on hard granites. It is possible to produce custom-profile wheels.
Catalog of the standard profiles for manual milling machines &nbsp&nbsp OPEN
Step-by-step scheme of stone processing by profiling wheels&nbsp OPEN
AFN. Profiling set of saw blades set for pre-cutting. Reduces the time of rough surface preparation.
Mills for making grooves.
Profiling wheels 'O' for different types of portable profiling machines. We can produce wheels with any profile from the catalog or custom-designed.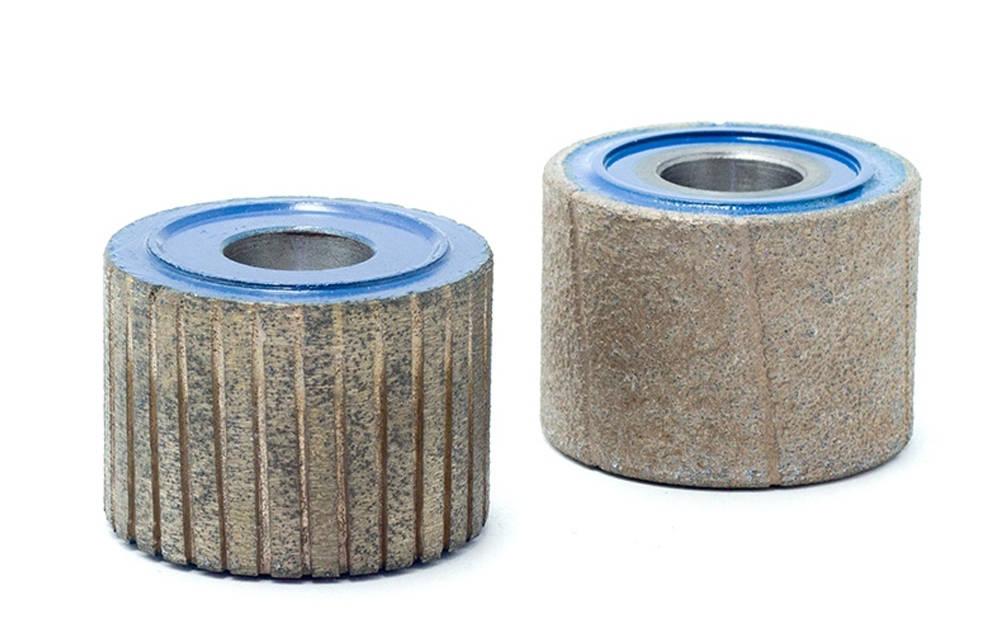 Facing cylinders. It is possible to produce wheels of any height, diameter and fitting.
Examples of custom-designed profile wheels (design made by the customer).